Welcome to Newmark International, the gateway to the burgeoning market.

Company Profile
Newmark International is a U.S. based company specialized in international marketing, outsourcing and technology transfer. Founded in 1998, Newmark International has become a successful player in a few niche market and served lots of satisfied customers whose needs cannot be met by other companies, established an extensive network of manufacturers in Far East region, and is actively involved in several technology transfer opportunities to companies around the globe. Our customers see us as a nimble company who can always adapt to the market trend and provide cost-effective yet viable solution to them in the form of products or services.
Our Product lines include:
| | |
| --- | --- |
| | Thermoelectric cooling (a.k.a Peltier) related products, such as TE cooling modules, assemblies and custom designed cooling products. These products all go through extensive quality check, are fabricated with highest workmanship and are very competitively priced. We specialize in providing custom cooling/heating solutions using thermoelectric (Peltier) technology with our extensive product development experience and expertise in a variety of industries, such as drinking water dispensing, instrument components, automobile application, CPU cooling, etc.. We can provide a list of satisfied customers who have given us the opportunity to develop, prototype, and manufacture the thermoelectric (Peltier) assembly and sub-assembly for their specific application. |
Click here to download a primer on thermoelectric cooling technology.
| | |
| --- | --- |
| | Rapid Medical Testing Product. These include HCG Midstream Test Kit, HCG Pregnancy Test Strip, HCG Pregnancy Test Cassette, single drug test panel, multiple drug test panel, etc.. Please Click HERE for more information. |
Our outsourcing service:
| | |
| --- | --- |
| | Manufacturing outsourcing: electronic sub-assemblies, PCB, machine parts, plastic part, aerosol caps, medical diagnostic tests, etc.. |
Our technology transfer service:
| | |
| --- | --- |
| | A new line of innovative gift. |
| | Innovative technology in reducing SOx and NOx in the coal combustors to meet increasingly stringent environmental protection standard. |
Customer List: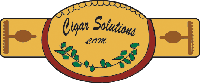 Sanitary Pest Control Neo-Dyne Corp.

Contact Information:
Telephone

626-429-1567

FAX

626-572-9041

Electronic mail

General Information: info@newmarkinternational.com
Sales: sales@newmarkinternational.com
Webmaster: webmaster@newmarkinternational.com